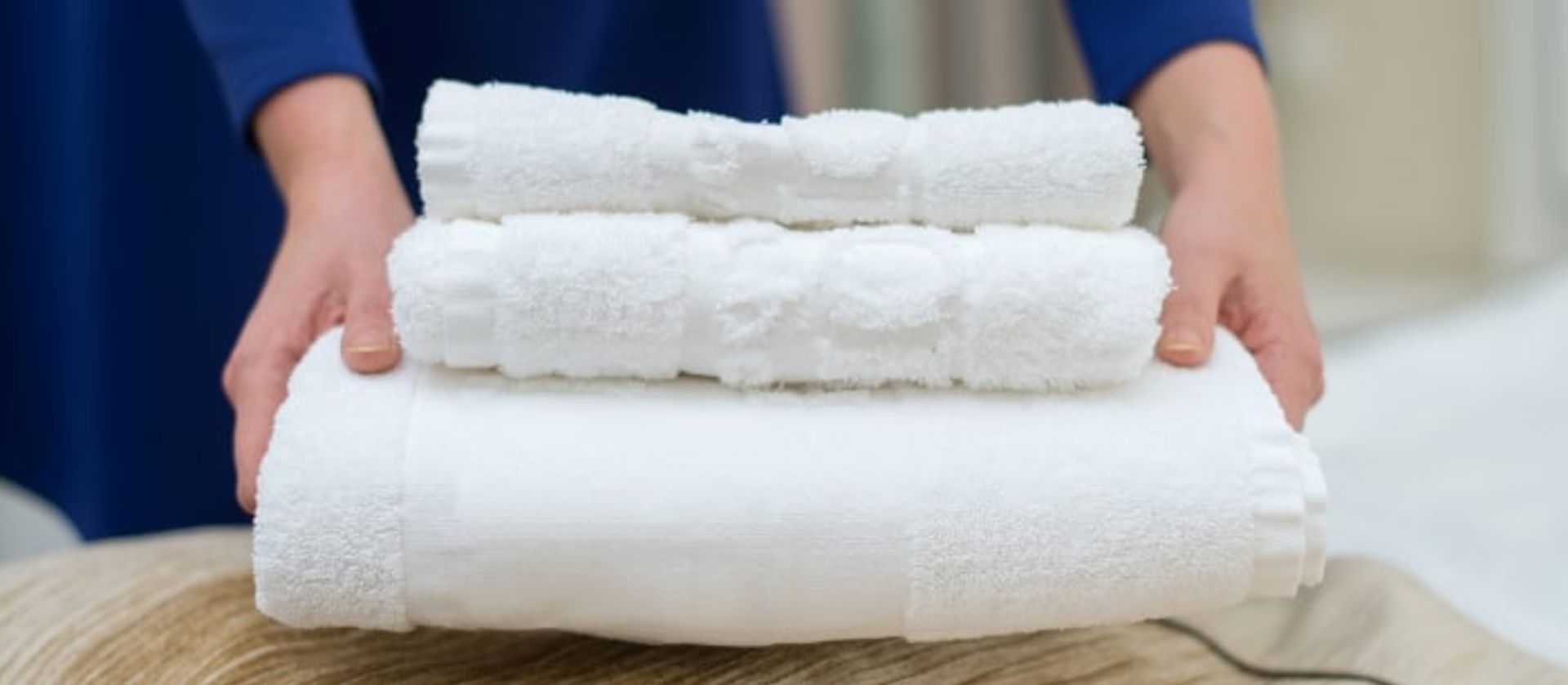 Professional Mobile Commercial Laundry Services in St. Louis Metro And Surrounding Areas
Do you need help with your commercial business laundry? Are you not pleased with your current laundry provider? Then give us a try!
Are you looking for the ultimate convenience? Our commercial customers value convenience. 
Tired of doing laundry by yourself? Not enough time in the day? Too many other responsibilities? Then Poly Clean Wash Me's pick-up and delivery laundry service is what you need.
Suffering from hiring burnout? Labor shortage? Why wait? We can help!
Poly Clean Wash Me Laundry Center offers commercial laundry services! We have plenty of machines with oversized load capacity--big enough to handle your laundering needs. Our commercial laundry service uses only the best equipment and products when washing your laundry. Unlike other industrial laundry services, we never use low-cost bulk detergents and products. We use premium, name-brand products like Tide, Gain, Oxi-Clean, Downy, Suavitel, Clorox, and Bounce.
Our experienced and outgoing staff make sure you have the best experience possible. Every item is handled with care and then folded or hung on a hanger and wrapped in plastic to seal in that freshly laundered, clean smell. We even deliver it, FREE of charge, and with a smile. We're happy to provide our linen, uniform, and towel cleaning services to commercial businesses.
So if you need help with your commercial business' laundry then e-mail us for a specific quote based on the type of items and the volume–we'd be happy to answer any questions and find out what we can do for your business.
Send us an e-mail: info@polycleanstl.com or fill out the Contact/Custom Quote Form at the right.
Places to Stay
If you run a vacation rental (Airbnb, VRBO) or a more traditional hotel or motel then our hotel laundry service is for you. We have large machines to handle large loads of sheets, towels, comforters, rugs, and more. Our hotel laundry or our Airbnb linen service is perfect for you.
Spas, Salons, and Gyms oh my!
If you are in charge of a spa then you would definitely benefit from our commercial laundry service. We will launder everything from your towels to your uniforms. Gyms often have an abundance of towels that need laundering - we are up to the job! And salons often accumulate some very challenging stains from chemicals and nail polish and dyes. Entrust those to our linen cleaning service and we will do our very best to get those stains out!
Medical Facilities
Right now, more than ever, medical facilities must be clean and must be sanitized. Our linen cleaning will be a benefit for everything from a senior residential facility to a dental office. From a veterinary clinic to a hospital. We will launder sheets, uniforms, scrubs, and more. And they will be returned to you meeting the high standards of your facility.
Our commercial service is used by:
Towel Laundry Service - spas, massage therapies, hotels, etc. (* Rental Towel Service Available)
Uniform Laundry Service - hospitals, spas, schools, etc. 
Medical and Senior Citizen Laundry Service - clothes, comforters, linens, towels, rags.
Airbnb Laundry Service - sheets, fitted sheets, pillowcases, blankets, towels, comforters.
Hotel Laundry Service - sheets, fitted sheets, pillowcases, blankets, towels, comforters.
School / Facility / Cleaning and Linen Laundry Service - mop heads, rags.
Take advantage of our FREE Mobile Commercial Pick-up & Delivery services starting at $1.50 per pound. Minimum $25 per pick up. (NO HIDDEN FEES, NO SERVICE CHARGE) Commercial Pick-Up & Delivery orders are subject to a minimum. Any orders below $25 will be charged at the minimum price (service fee may apply).
Our business is laundry. Let us do your laundry so you can run your business!
Request A Custom Quote For Your Businesses Laundry Needs