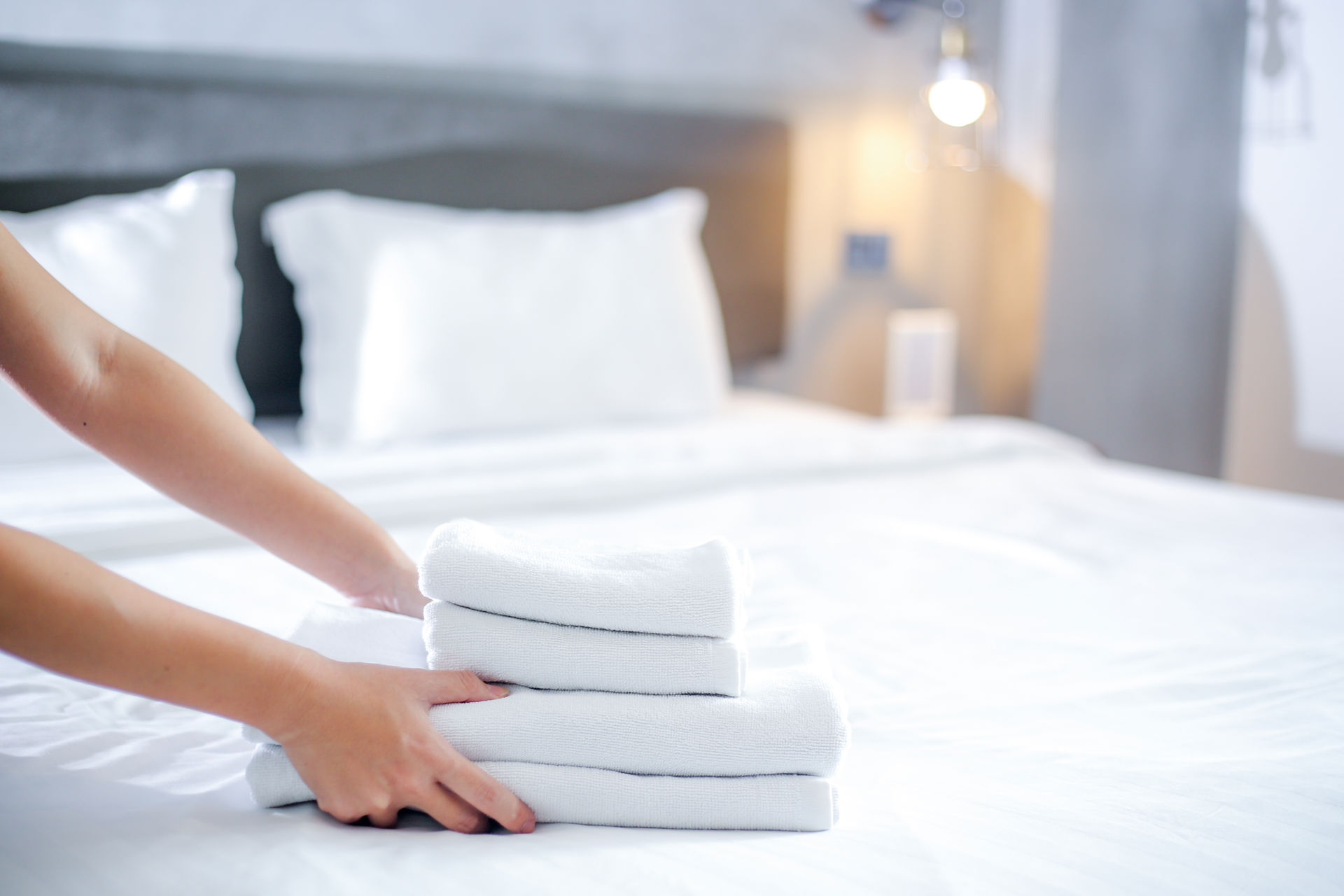 Airbnb/VRBO/Bed & Breakfast/Short-Term Rentals Laundry Linen Service in the Greater St. Louis Area
CALLING on all Airbnb/VRBO, vacation rental, spa, hotel, motel, bed & breakfast or any hospitality hosts to consider us for a PROPER laundry service! REFRESH your beddings, towels; refresh your facility linens with a SPOTLESS wash and fold from our LAUNDRY services.
Are you spending hours washing and drying linens and towels?
Are you not pleased with your current laundry provider? 
Then give Poly Clean Wash Me Laundry Center a try!
We offer free pickup and delivery to all Airbnb vacation rental accounts.  We provide recurring pickups or by request pickups for all Airbnb commercial laundry customers.  We will even fold sets of sheets for you into separate packages.  This will help you save time when your clean laundry is dropped off to you.  Our commercial laundry customers can choose which of our premium products they want their linens washed with.  All items will be neatly folded and wrapped in plastic. 
Request a quote today for our Airbnb, vacation rental, or bed & breakfast linen cleaning service.  Get 10% off your first order!
We would love to talk and discuss how we can put together a plan that best suits your needs. Whether you need one pick-up or multiple pick-ups a week we have you covered! 
Call us for more information/free trial option/service prices at 314-583-7824 or schedule a pickup online.
We hope to hear from you soon!